Playing the right online casino games is essential if you want to give yourself the chance of hitting a large jackpot that can make a difference to your lifestyle. But it is not just about playing the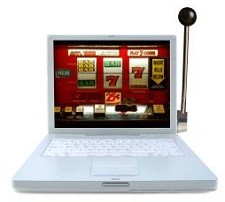 games with the largest jackpots, as you want to enjoy your time while you play as well.
A lot of the recent online casino games that have been released have more emphasis on entertainment than the older games, as well as offering the player some decent sized jackpots to make them even more fun to play.
Video slots are the favourite for many online casino players these days, and some of the bigger casino sites have hundreds of games to choose from. The quality of some of the newer games is incredibly high, and they have a lot of different bonus features that appear frequently, giving the player more winning opportunities, as well as more entertainment every time they play.
5 of the top online casino games of the moment
If you are not up to date with the many online casino games that are currently available, here are some of the most popular games being played at the moment.
Avalon II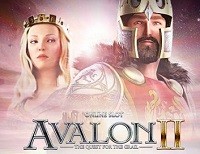 Both versions of Avalon (Avalon and Avalon II) have been very popular with online casino players for a long time now. Avalon II incorporates some amazing 3D graphics, as well as cinematic audio that really bring the game to life. It features a mythical theme, which seems to be so popular with online slot players, as many of the top slot games are based around this genre.
The Avalon II is one of Microgaming's biggest online casino games ever released, and pretty much all of the best casino sites that use Microgaming for their games, such as Zodiac Casino, will have this game available for its players. It is a 243 ways game, which Microgaming introduced to a lot of their newer games, and replaces the need for traditional pay lines. Play Avalon II now here
Thunderstruck II
Another sequel game, and another game that uses the tried and tested mythical genre for its theme. Thunderstruck II is not a new game, but it was one of the biggest video slot games of its time when released a few years ago, and still ranks as one of the favourites for both new and experienced online slot players.
Version 2.0 of Thunderstruck is very different than the original slot game that was released. It has kept some of the best features from the original, but has many more additional elements and features added to it. This is why it is regarded as being superior to the original game, and why it is still so popular now a few years after it was released. Play Thunderstruck II now here
Immortal Romance
The Immortal Romance slot was designed completely by Microgaming, and by this we mean from the very concept of the game, to the characters included in the game, all the way through to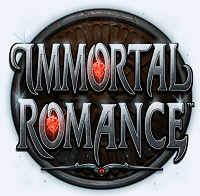 development. The idea was developed after targeted research revealed the most popular concepts with players, and all of this was amalgamated into this one game.
It looks like their initial research paid off, as Immortal Romance has been one of Microgaming's most popular online casino games since it was released. There are a lot of similarities to Thunderstruck II, as Microgaming wanted to use a lot of the really successful elements from this game and include them into Immortal Romance. Play Immortal Romance now here
Dragons Myth
A very recent video slot game that also uses popular mythical theme is Dragons Myth. The quality of the graphics and audio are amazing; the game just comes to life and jumps out of the screen at you. It is packed full of exciting features too, so you will get a lot of entertainment out of playing this game.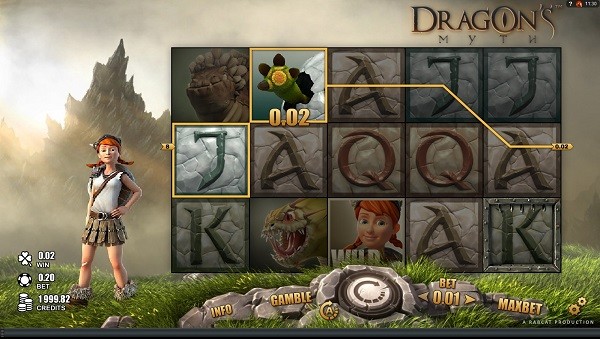 Dragons Myth is a 5×3 reel video slot, and has some innovative features such as 2-way pay lines and a unique interactive feature for the Wild placements on the pay lines. It gives slot players something new to enjoy, and this is the quality of game that we are all really happy about when we first see it and start playing it. Play Dragons Myth now
Castle Builder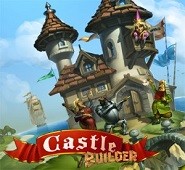 The Castle Builder slot is another game that has moved away from the traditional style of slot game and includes some really fresh ideas that slot players absolutely love. This game combines your regular video slot game with a multi-level platform video game. It requires a lot of player interaction, and there are numerous things that add a new dimension to a slot game.
As you go through the game you need to collect building materials as they land on the reels. With these materials you need to build castles for the King. The more you build, the happier the King is, and you may end up taking his daughter's hand in marriage if you manage to build enough for him. The game is very high quality and has been a massive hit since its recent release. Play Castle Builder here now
These are some of the most popular online casino games being played now. You can play all of these, and hundreds more at Luxury Casino. They also offer a $1000 welcome bonus when you sign up, so you can use this to play these games. Luxury also adds more new games to their casino on a monthly basis. Players can also find these games at Zodiac Casino.